Summer Newsletter 2017/18
 

 

   To make an appointment,

please call us on      8822 3020. 
Or visit our website www.healthdynamix.com.au

Follow us on Facebook and Instagram for regular updates about the practice!
Included in our 'Summer' Edition Newsletter 
Summer Pilates Timetable will be out soon 
Plantar Fasciitis Article 
Health Dynamix Continued Professional Development
Health Dynamix News 
Recipe 
Private Health rebates expiring end of the year
Summer Pilates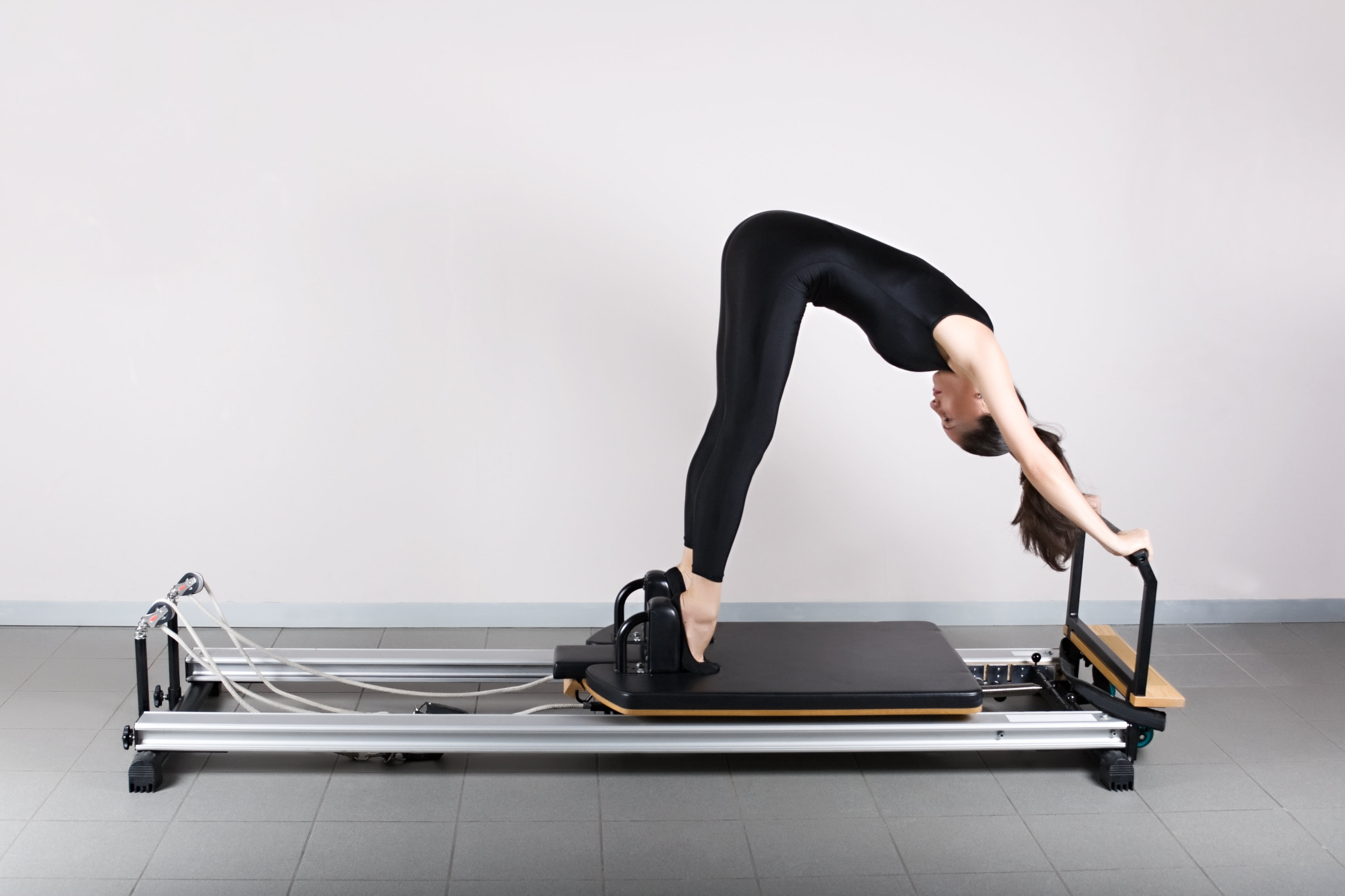 As many people go away on the summer holidays or have time at home with the children during January, we will run a mini Summer Pilates term for our Clinical Pilates classes. We are taking patient availabilities at present and will endeavour to cater to most people. Summer Timetable coming soon. 

This is also a fantastic time to have your program reviewed ahead of Term 1 commencing in 2018. You may have progressed further than you think or have some new goals you want to achieve and a new or modified program is a great start to the New Year. Come in for a pilates program review and discuss with your physiotherapist. 
What is Plantar Fasciitis? 
Everything you wanted to know about Heel Pain (Plantar Fasciitis)
Millions of individuals are affected by heel pain. The disorder, otherwise known as plantar fasciitis can be quite disabling and restricts lifestyle. In general, the pain in plantar fasciitis is burning in nature and worse in the morning or after rest. The moment the individual puts the foot down on the floor upon awakening, he/she may feel sharp burning pain in the heel area. In rare cases, one may find that even putting on shoes is painful. Once the individual starts to become mobile during the day, the pain does decrease slightly. However, there are times when heel pain may become worse after prolonged standing or seating. Plantar fasciitis is most common in the 4th -6th decade of life and occurs in athletes, obese individuals, and pregnant females.
What is the function of the plantar fascia?
The plantar fascia is a strong piece of tissue that connects heel bones to the arch of foot. The fascia acts like a shock absorber and provides a cushioning effect against trauma to the sole. When the plantar fascia is exposed to excessive tension or repeated trauma, it develops minute tears which results in heel pain.
What are common causes of plantar fasciitis?
Physical activity is a common cause of plantar fasciitis. The disorder is quite common in athletes especially individuals who jog or run long distances. The constant pounding on the heel tends to cause tears in the fascia. Other sporting activities known to induce stress on plantar fascia include prolonged standing, jumping activities and bodybuilding.
Anatomical derangements such as a flat foot or a high arch can also led to development of plantar fasciitis. Some individuals may have had injury to the heel or bottom of the foot and also develop plantar fasciitis later in life.
One common cause of plantar fasciitis is wearing ill-fitting or tight shoes. Women who wear high heel shoes with poor lateral and arch support are prone to plantar fasciitis.
Individuals who develop arthritis of the knee or hip are also quite prone to plantar fasciitis. It appears that the plantar fascia also gets inflamed in arthritis.
Some diabetics do develop moderate to severe degree of plantar fasciitis. It is believed that in some cases the heel pain may be related to nerve damage. Pain control in diabetics can also be quite difficult.
How is plantar fasciitis diagnosed?
Most individuals attempt homemade therapies first before going to see a health care professional. For this reason the diagnosis of plantar fasciitis is always delayed. The diagnosis of plantar fasciitis can be easily made from a history and physical exam. No fancy radiological tests are required except for a foot x-ray that may sometimes reveal a bone spur.
How is plantar fasciitis treated?
The treatment of plantar fasciitis is primarily conservative. In the majority of cases, supportive care is more than adequate for most people. In many cases the symptoms do subside over time. Present supportive care treatment include custom made arch supports, use of night splints and physical therapy.  Physiotherapist may also include soft tissue work, exercise program, education about self management strategies and foot mobilization.  While these treatments do reduce pain, some individuals also require use of pain medications. When there is little response to pain medications, one may require use of corticosteroid injections. Unfortunately, response to corticosteroids is not always consistent nor does it work in all individuals. Other therapies for plantar fasciitis include ultrasound guided massages. Both these treatments have been used to treat resistant cases of plantar fasciitis. Ultrasound guided massages tend to work well when the pain is acute.
In some cases, surgery may be an option but is limited. Surgery is never the first choice and one should always seek a second opinion prior to undergoing surgery. Results of surgery are poor.
The best way to treat plantar fasciitis is to prevent it in the first place. To avoid developing plantar fasciitis, one should wear decent shoes with good arch and lateral support, maintain a healthy weight, and warm up prior to any exercise.
CONTINUED PROFESSIONAL DEVELOPMENT 
Laura is attending an educational 'joint' discussion with some of Melbourne's leading surgeons on musculoskeletal problems in the orthopaedic, neurosurgery and pain management scenarios. This will encompass topics affecting the knee, hip, shoulder and ankle joints and spinal conditions. Further details in the next Health Dynamix News.
 
 

HEALTH DYNAMIX NEWS 
 
A big congratulations to our physiotherapist Laura and her now husband Josh on their wedding on November 4th. It was a beautiful wedding and Laura looked gorgeous.
Laura is now back at work following her honeymoon. 
TRADITIONAL CHRISTMAS GINGERBREAD 
INGREDIENTS
150g  Unsalted butter, cubed
1/2 cup (125ml) golden syrup
1/2 cup (110g) firmly packed brown sugar
1 teaspoon bicarbonate of soda
3 cups (450g) plain flour
1 tablespoon ground ginger
1 teaspoon ground cinnamon
1/2 teaspoon nutmeg
1/2 teaspoon ground cloves
1/2 teaspoon baking powder
1 egg, lightly whisked
Writing fudge, to decorate
Rainbow choc chips, to decorate
METHOD
Step 1 Preheat oven to 180°C. Line 2 large oven trays with baking paper.

Step 2 Place butter, golden syrup and sugar in a medium saucepan over medium heat. Cook, stirring, for 3 minutes or until sugar dissolves. Bring to the boil. Remove from heat. Add bicarbonate of soda and stir to combine. Transfer to a large heatproof bowl. Set aside to cool.

Step 3 Sift our, ginger, cinnamon, nutmeg, cloves and baking powder over butter mixture. Add the egg and stir until combined. Turn onto a lightly oured surface and gently knead until smooth. Divide dough into two portions. Shape each portion into a disc and cover with plastic wrap. Place in the fridge for 45 minutes or until rm.

Step 4 Roll one portion between 2 sheets of baking paper until 5mm thick. Using a 6-7cm Christmas pastry cutters, cut shapes from dough, re-rolling scraps. Place on the lined trays, 3cm apart to allow for spreading. Repeat with remaining gingerbread portion.

Step 5 Bake in preheated oven, 1 tray at a time, for 8 minutes or until just rm to touch. Remove from oven and set aside on trays for 5 minutes to cool before transferring to a wire rack to cool completely. Decorate gingerbread using writing fudge and rainbow choc chips, if desired.
Private Health Rebates to expire
 
Just a reminder that some private health cover rebates for physiotherapy will renew upon the New Year. So if you still need that check up or have been putting off treatment, utilise the rebate whilst you still have it. 

Furthermore EPC plans referred from your doctor may also expire upon the calendar year. With less than 6 weeks til the end of the year, call us today to make an appointment so that you don't miss out.

*Some health funds may not be on the calendar year for renewal. EPC is subject to your doctors conditions and referral.